Apple has finally dusted off the MacBook Air. Its new model sports a brand new design, a gorgeous Retina display, and powerful new internals. All of sudden, Apple's most affordable notebook is up there with its best.
AdvertisementIn fact, the new ultraportable is so good, you would be crazy to buy a 12-inch MacBook right now. So, how does the new MacBook Air stack up against the rest of Apple's laptop lineup? Which model best suits your needs, and which delivers the best bang for the buck?
Find out right here in our comprehensive MacBook comparison.
Apple says the MacBook Air is its most beloved notebook, and it's easy to see why. When it made its debut ten years ago, it changed the entire portable computer industry, packing all the power of a Mac into a form factor that was thinner and lighter than ever before.
In recent years, the MacBook Air has been somewhat neglected as Apple focused its attention on the new 12-inch MacBook, redesigning the MacBook Pro, and new desktops. But it was an entirely different story at its More in the Making event in New York City today.
When Tim Cook took to the stage to show off the new machine, it became clear there's plenty of life left in the MacBook Air yet — and it certainly isn't a forgotten product for Apple anymore.
The specifications
Here are the specifications available for the new MacBook Air, and how they stack up against those for the 12-inch MacBook and MacBook Pro.
As you can see, the new MacBook Air isn't just improved on the outside; everything about it is better on the inside, too. It now offers a stunning Retina display, the latest features like Touch ID and the T2 security chip, and eighth-generation Intel processors with faster graphics.
Before we get onto which Apple laptop is right for you, we should go ahead and take the 12-inch MacBook out of the equation early.
Don't buy a 12-inch MacBook
There's really no reason to buy a MacBook right now — unless for some reason, you simply have to have a 12-inch display and no other size will do. Not only is the new MacBook Air cheaper, but it's better in every way.
The MacBook Air's display is larger at 13.3 inches, and it packs a bigger battery for a longer runtime in between charges. It ships with a faster dual-core Core i5 processor as standard — not a sluggish Core m3 chip — with the latest Intel UHD Graphics 617.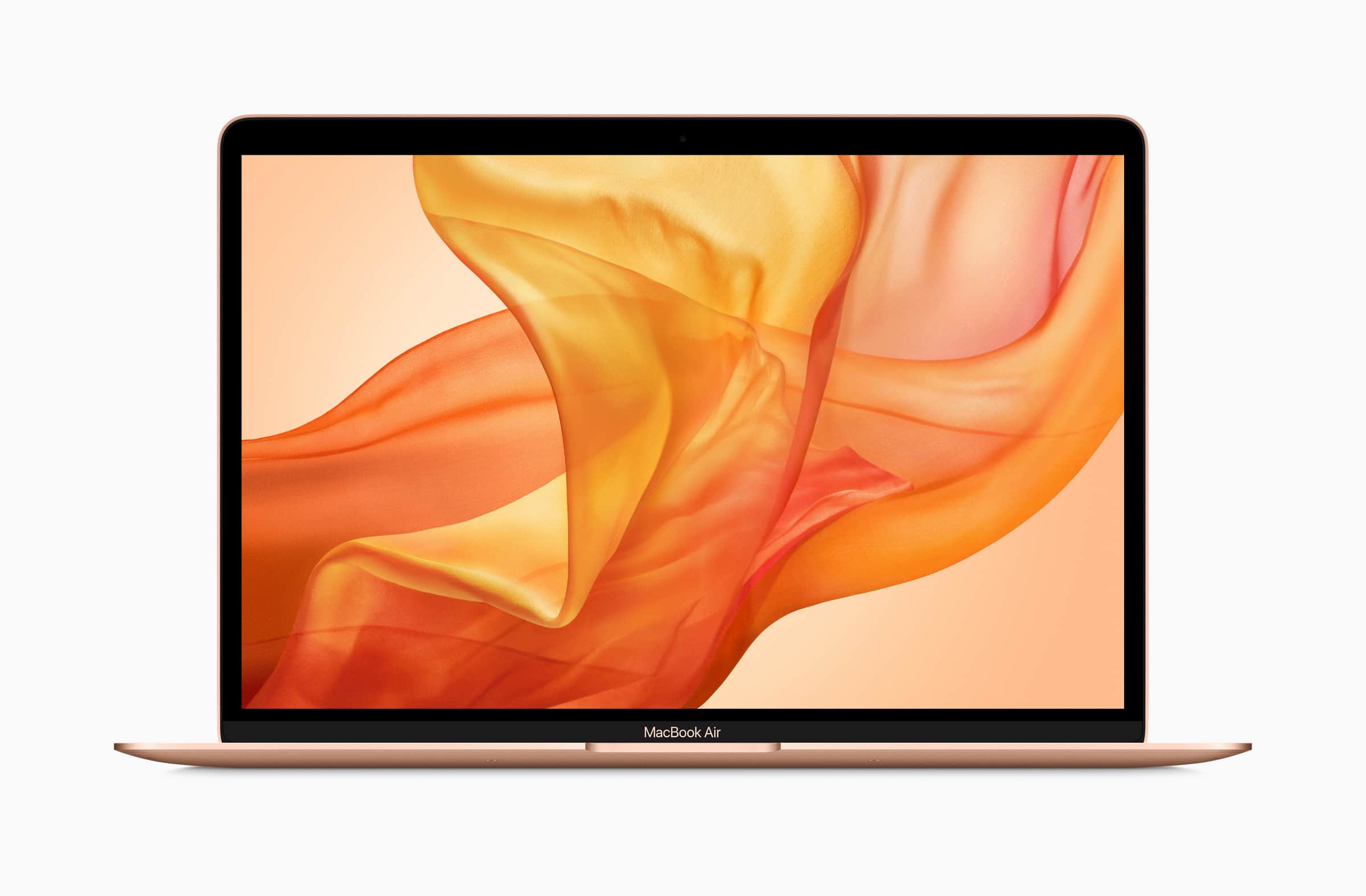 The MacBook Air also offers up to 1.5TB of storage — three times as much as the MacBook's maximum capacity — and twice as many USB-C ports. We should also point out that those USB-C ports also support the latest Thunderbolt 3 standard, unlike the MacBook's.
It's difficult to see where the MacBook fits into Apple's lineup now. It was the ultimate ultraportable, but at $100 more than the more powerful MacBook Air, it really makes no sense whatsoever today. It's a surprise Apple still sells it — especially at $1,299.
So, that leaves us with the MacBook Air and the MacBook Pro.
Which MacBook is the one for you?
Choosing between the MacBook Air and the MacBook Pro is easy, and since they start at a similar price now, you don't need to rule one out based on your budget. All you need to think about is what you'll use it for, and where you'll use it.
If you need a machine for writing, email, and other everyday computer tasks that you can take with you wherever you go, you should probably buy the MacBook Air. There's certainly no reason to consider the MacBook Pro solely for its Touch Bar.
If you need a machine that can tackle video editing, music creation, animation, and maybe even some light gaming that doesn't need to go with you wherever you go, you should probably buy the MacBook Pro.
I say "probably" because there are some things to consider here. Although the new Air isn't as powerful as the Pro lineup, its new chips will allow it handle things like photo and video editing — it just won't do it quite as quickly.
For the vast majority, then, an Air is probably all you'll ever need — and it delivers incredible value at $1,199. But if you want maximum power because the things you do every day demand that, the Pro remains a better option.