This week we look at iOS 12-ready apps Halide and Sorted 3, and then we rerecord and listen to podcasts with Ferrite and Overcast. All this week's apps are updates, but they are all utterly fantastic.
Ferrite Recording Studio 2.0
Ferrite is a one-stop-shop for making podcasts. There are excellent tools for recording audio, and for quickly editing that audio. The standout new features in version 2.0 are:
An 8-band equalizer
Project templates
Auto leveling and noise reduction
Templates mean you don't have to recreate a project for every single episode, and leveling and noise reduction mean you can ditch the Mac for pre-processing audio files.
Price: Free with in-app purchases
Download: Ferrite Recording Studio from the App Store (iOS)
Halide
Halide is a great manual/RAW camera app for the iPhone, and v1.9 add a huge feature for iOS 12 users: It uses the new Portrait Effects Matte.
This is the mask created by the depth camera, separating the subject from its background. This is used to blur the background to give the nice new "bokeh effect." Halide then uses a custom background blur, different form the one in the iPhone's built-in Portrait Mode camera.
Halide also adds support for the new iPhone sizes, Siri Shortcuts, and more.
Price: $6.99
Download: Halide from the App Store (iOS)
Overcast
Top podcast-listening app Overcast got a major redesign this week. Like many other apps, it now works with iOS 12's Siri Shortcuts, so you can control the app with your voice, and without opening up Overcast itself. But it also got a makeover that makes it easier to use, and one new killer feature.
Overcast can now transfer up to 20 podcasts to the Apple Watch overnight, while you're sleeping, and while all devices are connected to power. And when listening to podcasts, you can even use the Apple Watch's crown to adjust volume.
Price: Free with in-app purchases
Download: Overcast from the App Store (iOS)
Sorted 3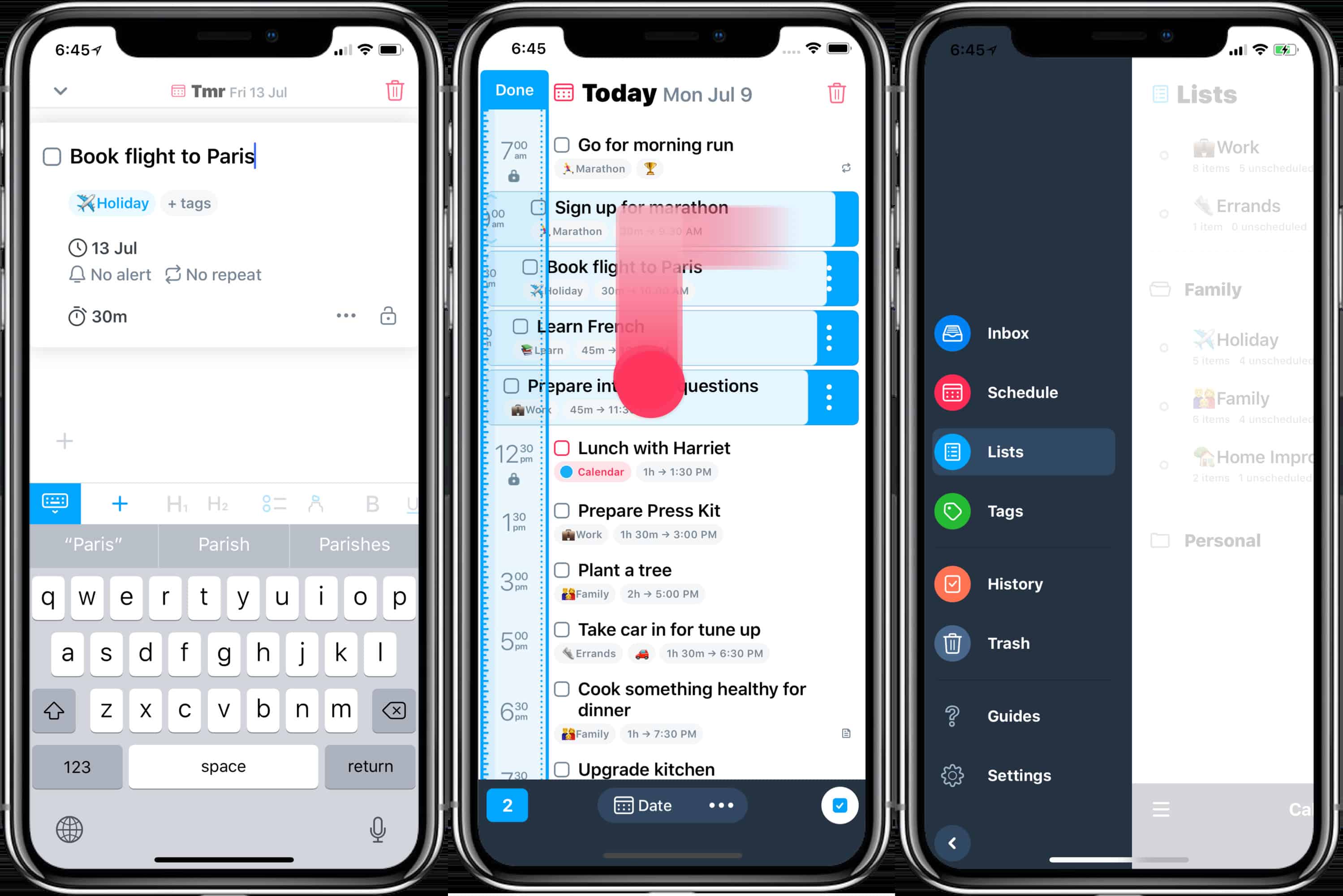 Sorted 3 is a complete do-ver of Sorted, the scheduling app. If you like Cultured Code's Things, then you'll love Sorted. It has the same clean, quiet design, and similarly easy interactions. In fact, so similar is it in feel that it's best to tell you what's different.
Sorted has a calendar permanently pinned in the top left corner of the window (iPad) and easily accessible on the iPhone. You can drag events to this calendar to assign dates.
It's also a lot easier to add times and alerts to your tasks in Sorted, and there is kind-of support for folders. It's not that Sorted copies Things — it's quite different — it just has the same feel. Which is a very good thing indeed.
Price: Free with in-app purchase
Download: Sorted 3 from the App Store (iOS)