When Steve Jobs died in 2011, pundits wondered how the company would continue to make great products without him.
The question is partly answered by programmer Ken Kocienda's new book,
, which describes his 15 years working at Apple helping to develop the original iPhone, iPad and Safari web browser.
Kocienda's book is a remarkable insider's story that shows how Apple creates the software that it's rightly famous for.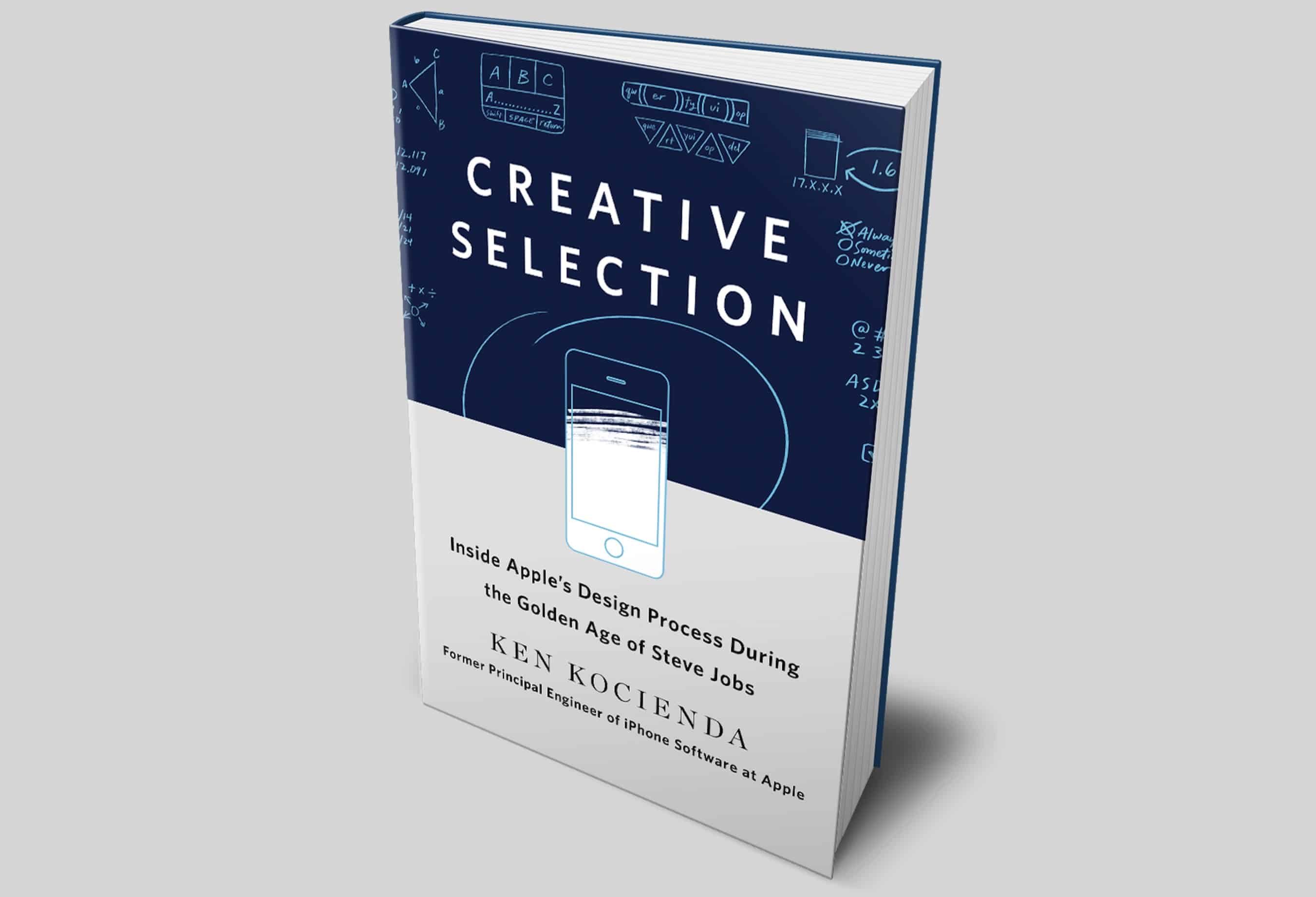 Creative Selection
Apple's technique for making software is essentially a process of trial-and-error — and constant feedback.
At its heart is giving 'demonstrations' — or 'demos' — of whatever the programmers are working on to each other and their managers.
It works like this. When a programmer gets an idea, they whip it up into a quick demo. The demo doesn't have to be polished or complete. Indeed, it's usually down and dirty. The important thing is to make the idea concrete.
Then they demo it, usually to a coworker. This first demo garners feedback, good and bad, that is then incorporated into the work and leads to another, better demo. That demo is then criticized and so it goes on. The work goes through a series of demos all the way up the company hierarchy, from coworkers to managers and finally Steve Jobs.
The process is Darwinian — the best ideas are 'selected' and survive to the next demo, and it's creative, hence the name: creative selection.
It's all quite simple really. There's no magic, no arcane tech voodoo. Steve Jobs built a fearsome reputation as a technology seer; someone who could magically see the future. But Kocienda convincingly shows that it was this process of building and refining demos that led to breakthroughs like the iPhone.
From Safari to iPad
Kocienda's book begins with — what else? — a demo to Steve Jobs. It then details the development process of Apple's first web browser, Safari. The bulk of the book is devoted to creating a keyboard for the original iPhone.
The iPhone's keyboard sounds like no big deal, but as Kocienda explains, it was the primary mode of interaction, and getting it right was central to the iPhone's success. If the keyboard had been a bust, it might have sunk the iPhone, as bad handwriting recognition sunk the Newton before it.
It was a lot of work; more than a year's worth of effort. Multi-touch screens were entirely new at the time, and the screen for the original iPhone was pretty small. The team's early efforts to put a QWERTY keyboard on the fledgling device were a disaster. No one had done this before. So the team went back to square one and tried everything. This eventually led back to a QWERTY keyboard, but one that is surprisingly complex below the surface.
Kocienda nicely lays it all out in a logical story that shows there's no 'magic' behind Apple's product development process, just a long march of trying out ideas and making them concrete in actual demos of workable software. It's a process of constantly iterating, refining and making it better.
Demoing for Steve Jobs
There are lots of fascinating details — including what it was like to demo personally to Steve Jobs (nerve wracking) — and the weird eye and head movement Jobs made when scrutinizing new software.
The book can be a bit laborious, and some readers may find it slow going. But personally, I found the detailed, step-by-step story provided real insight into how Apple does things. It reminded me of "To Pixar and Beyond, another insider's account from former Pixar Chief Financial Officer Lawrence Levy. That book told the insider story of building Pixar with Steve Jobs and taking the company public. (See my review of the book and an interesting podcast interview with Levy.
The lesson from both these books is that there's no crazy magic: ideas bubble up from everywhere. They are an antidote to the 'Great Man Theory' of Apple – that Steve Jobs was largely responsible for dreaming up the iPhone, the iPad and everything else. Jobs had a hand, of course, but more as an editor and a creative force pushing the team forward. But most of ideas came from the team, the rank and file.
Jony Ive's prototypes
I was also reminded of the prototyping process used by Apple's Industrial Design team, headed up by Jony Ive. As
my own book about Jony Ive detailed, the ID team starts with sketches, which are turned into 3D models. The 3D models galvanize the creative process and make ideas concrete. Like the programmers, Apple's industrial designers team constantly refine the prototypes, another process of creative selection.
Conclusion
Kocienda's Creative Selection is the rare book that provides a true insiders' account and tells you what it's like to work in the trenches and how Apple really does things.
Note: This week we will be publishing a podcast interview with Kocienda, and a blog post of all the things we learn from his book.
You can
Buy from: Amazon — $25.14
.