In this week's Cult of Mac Magazine: Apple won't publicly admit that it tweaked the 2018 MacBook Pro keyboard to fix the hardware's biggest flaw. But in a leaked internal document, the company says it installed a new "membrane" to "prevent debris from entering the butterfly mechanism."
You'll find that story and more in this issue. Get your free subscription to Cult of Mac Magazine from iTunes. Or read on for this week's top stories.

Cult of Mac Magazine, Issue 254
About that new MacBook Pro keyboard …
A leaked Apple document confirms that the silicone membrane inside the new laptops isn't really all about making the keyboard quieter. It also keeps crumbs from trashing the redesigned butterfly keyboard.
MacBook Pro keyboard redesigned to prevent keys sticking
Apple made potential buyers of the new MacBook Pro models very nervous when it said no effort had been made to fix the problems plaguing the keyboards in earlier versions. Happily, it turns out the company was fibbing.
Best values on 2018 MacBook Pro
You need a 2018 MacBook Pro, but there are a bunch of configurations to choose from, with the top model more than twice as expensive as the base one. Of course, Apple is asking you to pay extra for a faster processor, but is the additional cost worth it?
Mac Pro's potential problem: thermal throttling
If you're coughing up crazy amounts of cash for a new MacBook Pro with Intel's latest Core i9 processor, there's something you should be aware of. Early tests have revealed that the chip suffers severe thermal throttling under heavy loads, which dramatically reduces its clock speed and performance.
Secret ingredient in new MacBook Pro?
Apple makes no attempt to have MacBook Pro models easy to repair. The ones released just a few days ago are no exception. We all have to hope that the redesigned key mechanism fixes the previous problems because the keyboard is solidly glued to the battery and speakers.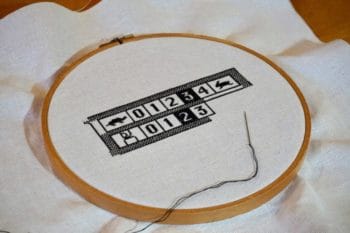 Apple fan creates needlework Mac art
So you've got your perfect Apple geek room: Steve Jobs biographies on the bookshelves, iMac Pro on your desk, and maybe a couple of rare vintage Macs locked in a display cabinet.
Love Notes to Newton tells Apple's biggest failure
A series of PDA devices available during the 1990s, today Newtons are much-sought-after relics among a group of enthusiastic Apple fans. These collectors recognize the devices for the forward-looking gadgets they truly were. The Newton product line is now the subject of a new feature-length documentary, titled Love Notes to Newton.
Hidden tips & tricks for Apple's Podcasts app
Apple's Podcasts app is now the equal of any third-party podcast, or "podcatcher," app for iOS. I recently switched to using it as my default podcasts app, and I've found it does pretty much everything you could want it to.
Use Photos' amazing new search in iOS 12
Photos already has a pretty decent search function on iOS 11. Thanks to Apple's machine-learning tech, and AI categorization, you can search for thousands of "scenes." These include the places you took the photo, but also anything from abacus to zucchini, people in the images, and times the images were taken.
Hide photos in your iPhone Photos library
Did you know that you can hide photos in your iPhone's Photos library? This lets you keep photographs away from prying eyes, while still having access to them yourself. And, it also makes it very easy to find all the embarrassing/explicit photos on somebody else's iPhone.
Go vintage with Strapley's bands for Apple Watch
Sourcing the best Apple Watch bands and accessories for Cult of Mac readers is the number one priority for our Watch Store. We hit the mark with our latest find — Strapley's hand-distressed bands for Apple Watch.
Store your Apple accessories Bento-box style
Japanese Bento boxes are synonymous with convenience, and have many designated compartments to hold and carry a variety of foods — all in one spot. Wiplabs has taken this centuries-old idea forward with the BentoStack, an all-in-one container for organizing all your Apple accessories.
Moshi headphones combine retro with wireless
When a "premium accessories maker" known for its battery packs and dongles sets out to make wireless headphones, you might fear for your ears. But the only thing in danger from Moshi's Avanti Air Bluetooth headphones is your wallet.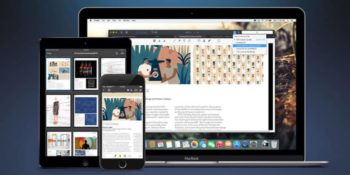 Easily edit PDFs with this powerful Mac app
PDFs, we know them, we love them. But we also know they can be tough to edit when you need to make changes in a hurry. Not so if you have the right app–especially, one which won the 2015 App of the Year from the Mac App Store.
2018 Mac Pro: the good, the great, the ugly
This week on The CultCast: The 2018 MacBook Pro is both a beauty and a beast. In fact, it's one of the most exciting MBP refreshes in years. We'll tell you why. A popular tech reviewer warns that the 15-inch MacBook Pro's i9 processor upgrade suffers a major flaw; and Apple quietly updates MacBook Pro's keyboard to be more reliable.